SkyeFax HTTPS ATAs are here!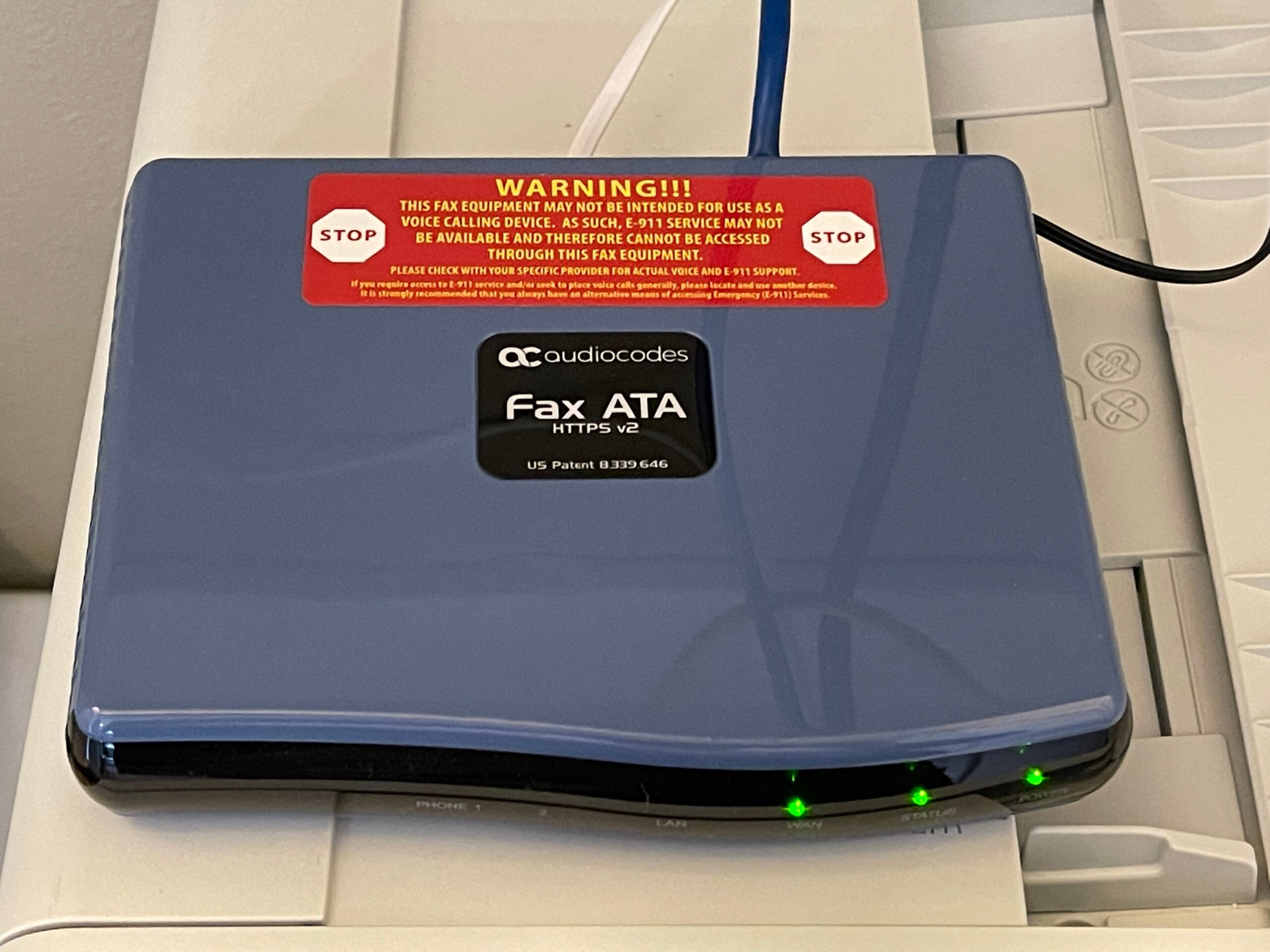 One of the most challenging things in the VoIP world is to deliver faxes reliability, quickly, and securely. HTTPS fax technology is a more reliable and a higher quality alternative to faxing over IP.  Skyefax HTTPS works with any traditional fax machine utilizing an ATA device that we provide. Skyetel engineers developed our new SkyeFax HTTPS service to transmit images flawlessly via the internet and to do so in near real-time.   And, the best part, that does all that at a price that no other provider can match.
Features include:
Super reliable faxing for both inbound and outbound traffic
Skyetel provides end-user portal where users can administer their own faxing
HTTPS ATAs for legacy fax machines
Email to Fax functionality
We offer a modestly priced ATA that connects this service with a traditional fax machine for the same great service.
Use our convenient portal to manage (i.e..:  send, receive, and store) or extend this same user-interface to your customer's as if it were your own service.  Skyefax HTTPS, along with Tenant Portal, provides your customers a HIPAA compliant, real-time fax service compatible with legacy fax machines.
Skyetel utilizes secure fax transport via HTTPS.   Faxes are securely stored where you can be confident your documents are safe from prying eyes because they are encrypted end-to-end with 256-bit SSL encryption technology.   Access from there is via an individuals' password protected portal account.  This provides resellers that service medical and or dental clients of their own a service solution that meets all the requirements for them to comply with HIPAA.
So, while fax continues to be a requirement for your end customers, Skyetel has the very best solution for resale – SkyeFax HTTPS!