We have invested heavily in… OCN, NPAC, IPES, ICA, SPID, CIC, LERG, NANPA, LATA, RESPORG, SOMOS, DDOS… so that you don't have to.

We deliver these services in over 18,000 rate centers throughout North America. Our traffic originates from our own facilities which are secure, hyper-redundant, and hardened against threats.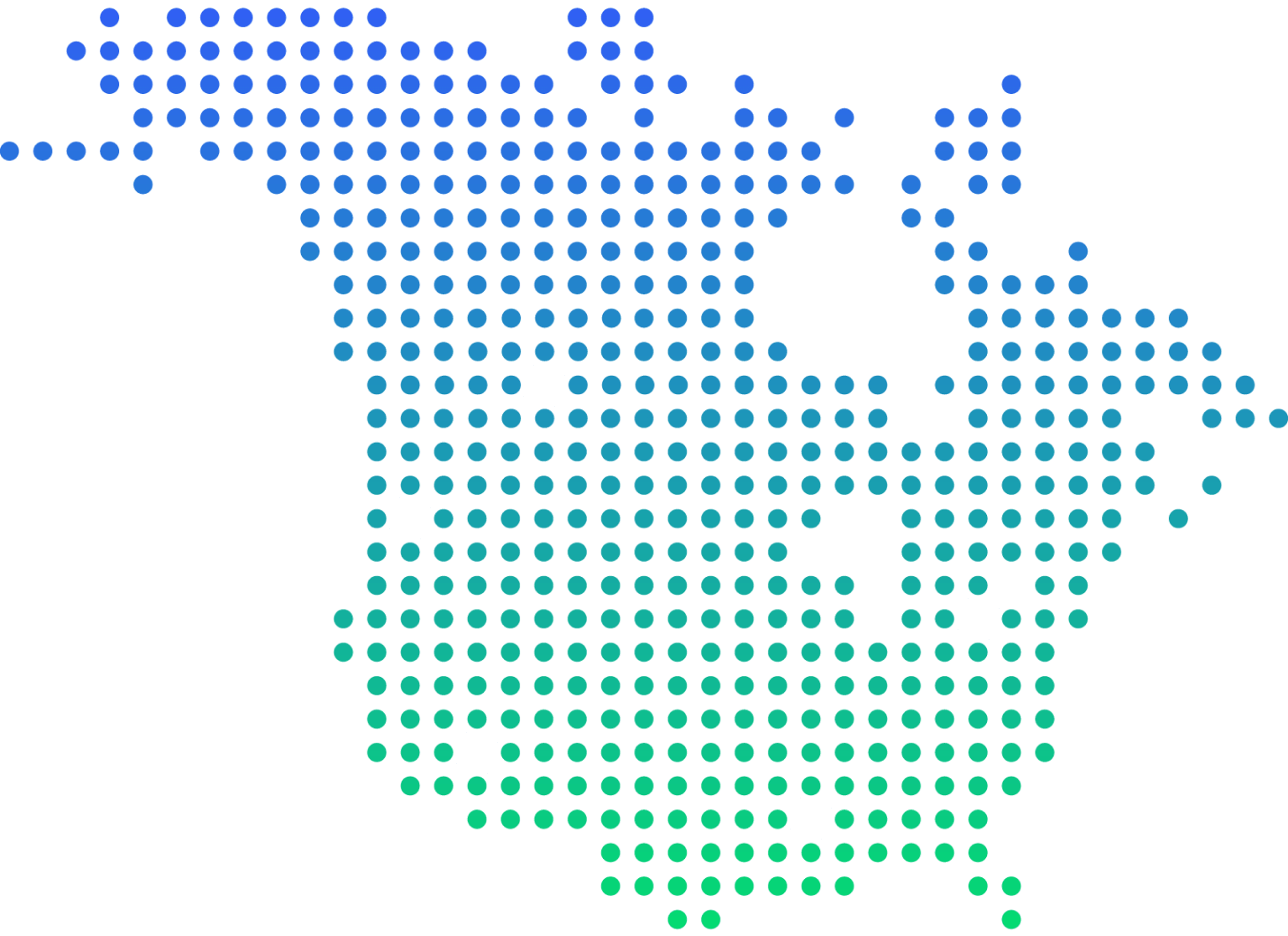 Mightily Independent and Autonomous
We play well in the sandbox with the "old" carriers. We peer directly with all other carriers in each of our geographically deployed data centers. Our entire network could operate on any one of our regional data centers.
Service Provider ID on NPAC
Where others claim to be a carrier - we actually maintain our own SPID (Service Provider ID). We maintain complete porting control on the Number Portability Administration Center. Skyetel is fully compliant with FCC's new anti-spoofing protocols.
Well Networked to leverage reliability and ubiquitous coverage
Hyper redundant interconnection with intelligent routing to other Tier 1 carriers ensures the most reliable coverage and service availability.

100% uptime makes us the carrier to trust.
Skyetel deploys its own OCN 622J in facilities nationwide. We are the fastest-growing carrier in the pandemic era (2020 to present).
As the carrier, Skyetel initiates STIR/SHAKEN call authentication services. Your good traffic is verified for the highest level delivery priority. Can your current SIP Trunk provider make such a claim?
Skyetel proprietary service along with STIR/SHAKEN virtually eliminates unwanted calls. Call treatment on inbound calls tracks and blocks repeated robocalls as well as whitelists or blacklists phone numbers.
Skyetel has risk-free sign up. There are no upfront costs, minimums, or commits of any kind.