Fast, Reliable, Hosted & Secure
Optimizing all of the latest technology advancements, straight-forward, low-price, and ready for resale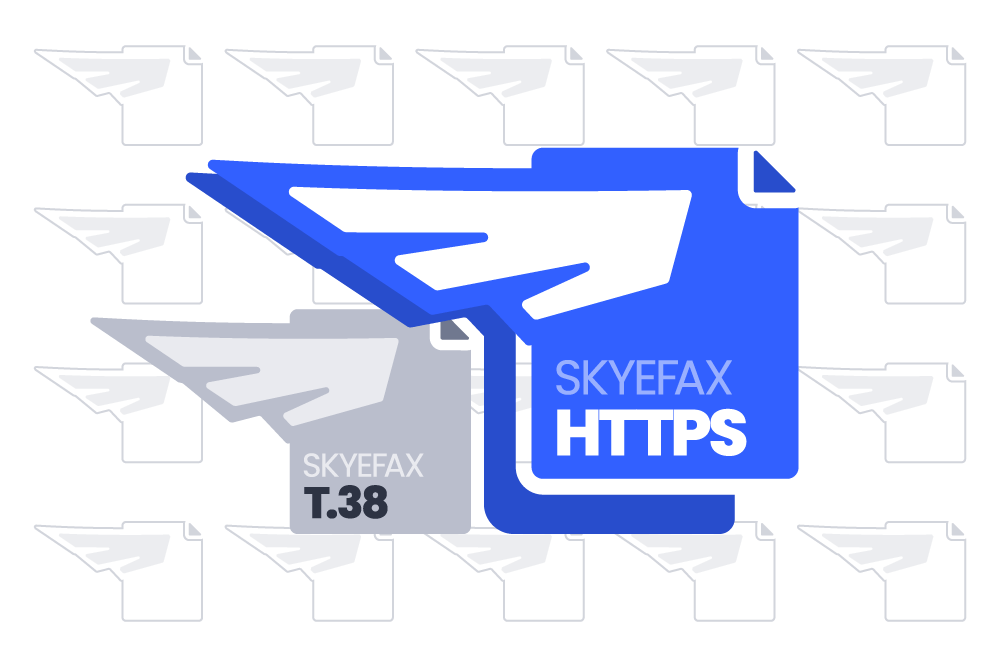 Avoid channel congestion. Get direct, near real-time delivery with intelligent routing on our New and Improved SkyeFax network. Now introducing SkyeFax HTTPS ATA's along with "bring your own" T.38 ATA options.
Cost-effective in both time and money. Skyetel engineered solution avoids channel congestion that plagues most fax providers as their #1 reason for their transmission delays. Skyetel brings the entire capacity of its nationwide network for near real-time delivery.
Brandable hosted white-label portal
Plug-n-Play
Faxbridge appliances
Virtual, Secure Storage
Desktop Faxing with email-to-fax
Wholesale Rates – among the most competitive in the industry
API integration
The BIG 5 Consumers Industries
Perfect to support these document-centric types of businesses:
Insurance (policy coverage documents)
Real Estate (mortgage, title companies, home warranties)
Automobile (lease, new car contracts, auto warranties)
Legal (business contracts, settlement agreements, court filings)
Medical/Dental (meets the requirements for HIPAA)
These industries depend upon the reliability of fax, which is free of compromise from phishing, malicious content, and malware, when the internet and email are under scrutiny of hackers and attacks. And T.38 is good but HTTPS is proven to be the most reliable and secure delivery fax methodology.

HTTPS fax communication is encrypted from point to point, via SSL; SkyeFax employs secure AES 256-bit encryption which is critical for HIPAA and SOX regulated industries. HTTPS Fax ATA is the most reliable technology allowing users to send faxes over satellite, cellular, and Wi-Fi networks.
Keep your existing Fax Machines
SkyeFax HTTPS along with traditional T.38. ATAs for either technology configure effortlessly to your client's fax machines.

Utilize existing fax machines Multi-Function Printers to send hard copy documents and documents requiring physical signatures. Connect fax machines to their existing fax-to-email accounts that allow outbound SMTP-based email-to-fax, also known as T.37 connections. The user experience with a fax machine is fully maintained, including the ability to hear if an incorrect fax number was dialed, and a person answers the call instead of a fax device.
Confidently store and retrieve faxes in the secure, online, and brandable Tenant portal. Connect fax machines via SkyeFax ATA to accounts that allow SMTP-based email-to-fax and/or utilize virtual faxing capabilities native to this brandable, cloud-based portal for end-users.
Built on our 100% T.38 compatible network, you can configure your phone numbers to route straight to a Skyetel Fax server. You can then choose to keep them on our portal or email a secure download link to a specified email address.
Oh yeah, and did we mention, Near Real-Time Transmission
How can we make such a unique claim? Because we've taken the network piece into our own hands. As a carrier, we understand your delivery requirements. Our entire network capacity is available to ensure that there are no channel limits or queuing whatsoever.
Skyetel has risk-free sign up. There are no upfront costs, minimums, or commits of any kind.