Awesome Products for VoIP Service Providers
Deliver every call, message, or service with confidence, reliability, and quality that you expect. You are in control!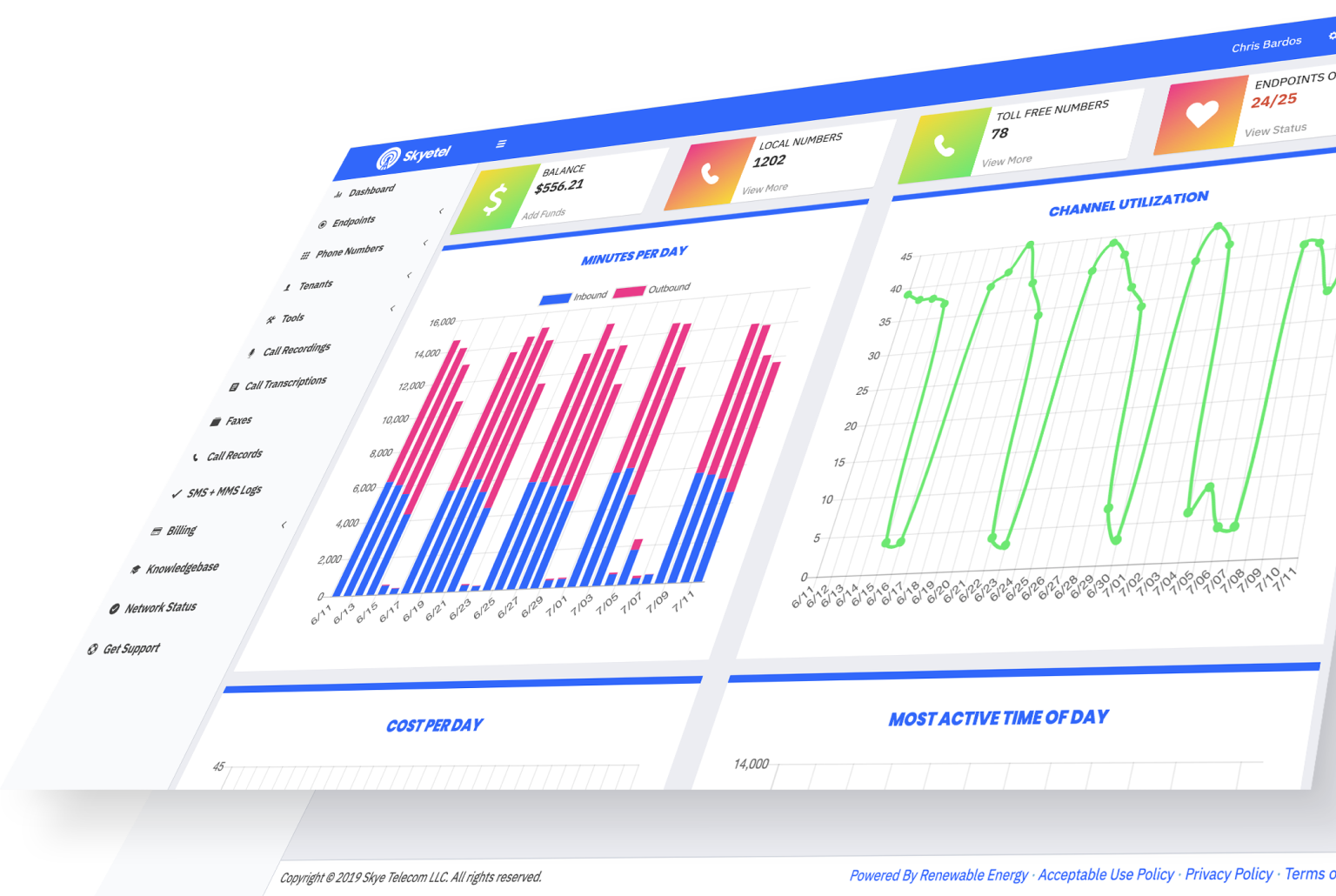 Keep your numbers safe on a network that you can trust.
If it has an area code, it's a local number. Skyetel owns and operates its own origination network.
Reliably complete all calls - that's our Complete Termination offering.
Fast, Reliable, Hosted & Secure; the latest technology, straight-forward, low-price, and brandable for resale.
SMS/MMS, P2P/A2P (10DLC), Postcards, and Messaging API.
Recording and Transcription for Calls and Voicemails.
E911, Spam Call Prevention, Fraud Prevention
Skyetel has risk-free sign up. There are no upfront costs, minimums, or commits of any kind.