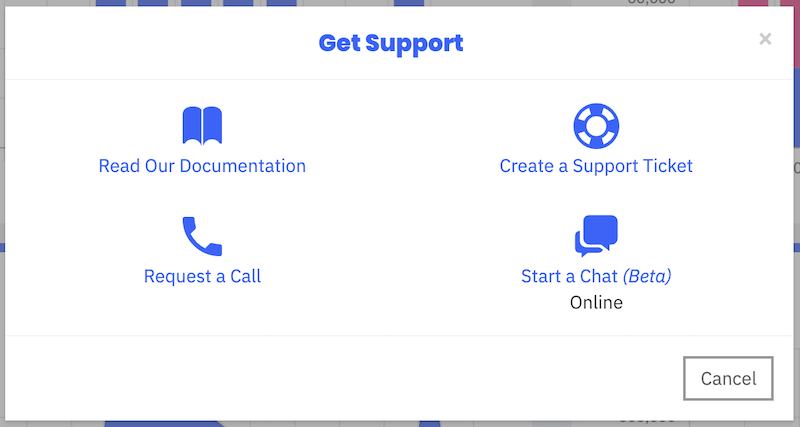 Today we are very excited to announce the immediate availability of our new Get Support menu! This menu allows our customers to specify the kind of support they need and will help us better serve our customers.
This new menu has the following options:
Create a Support Ticket – Still our preferred option, this allows you to create a support request with our support department.
Request a Call – Schedule a call with our Support Department. This is perfect for consultations or help with non-critical issues
CHAT! – Now you can chat with our support department in real time. This feature is currently in Beta, but effective today you can now chat in real time with a real-life human being.
As always, our Support will remain free. Please feel free to read more about these features in depth in our Knowledgebase:
Want to learn more? You can read all the details about these features in our KB.