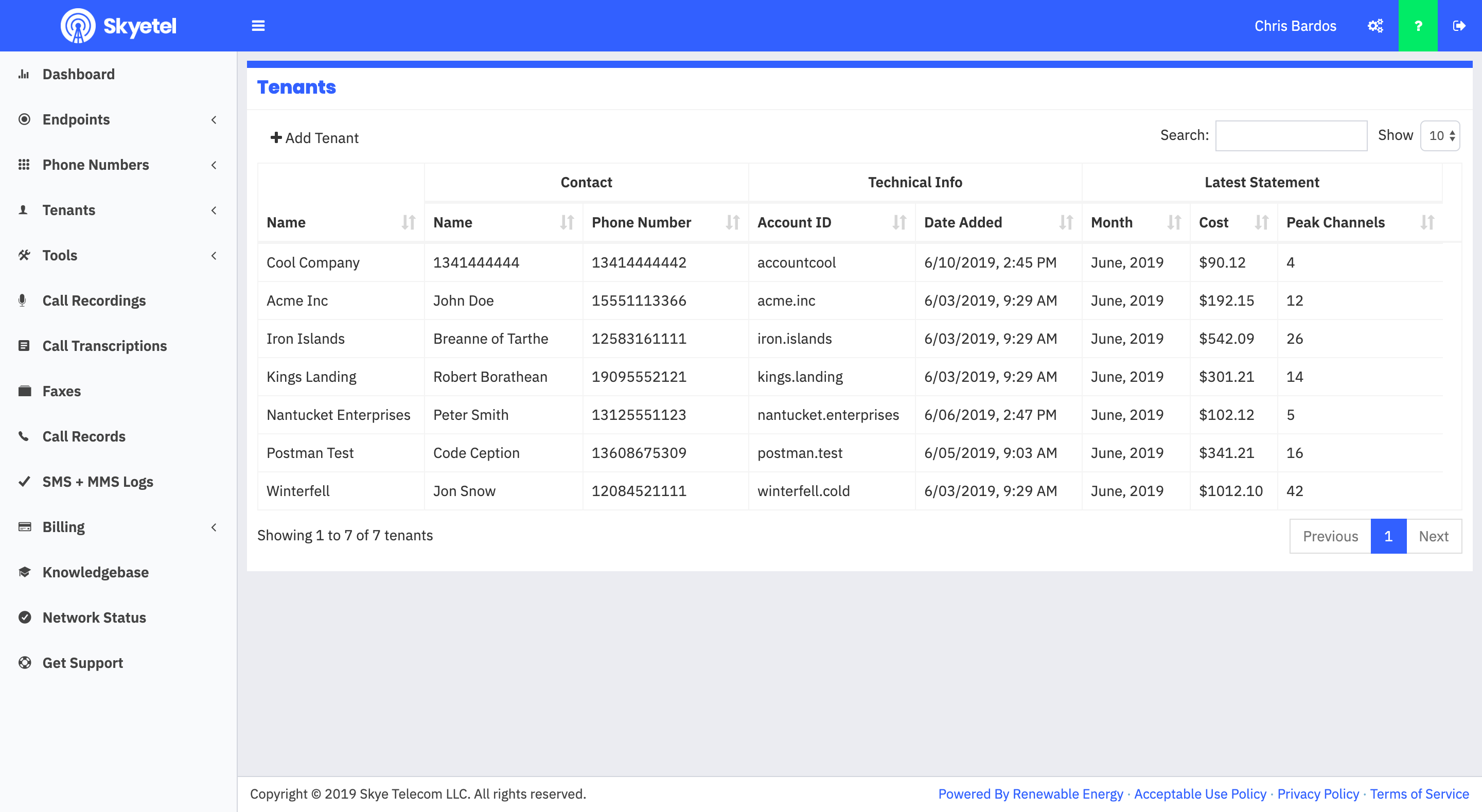 Holy Smokes. This is a big deal.
Tenants is a totally free feature that allows you to group your Skyetel assets (phone numbers, endpoints, etc) by end user from within our portal. With this information, Skyetel generates monthly reports to tell you how much each of our network each of your end users used.
Tenant Summaries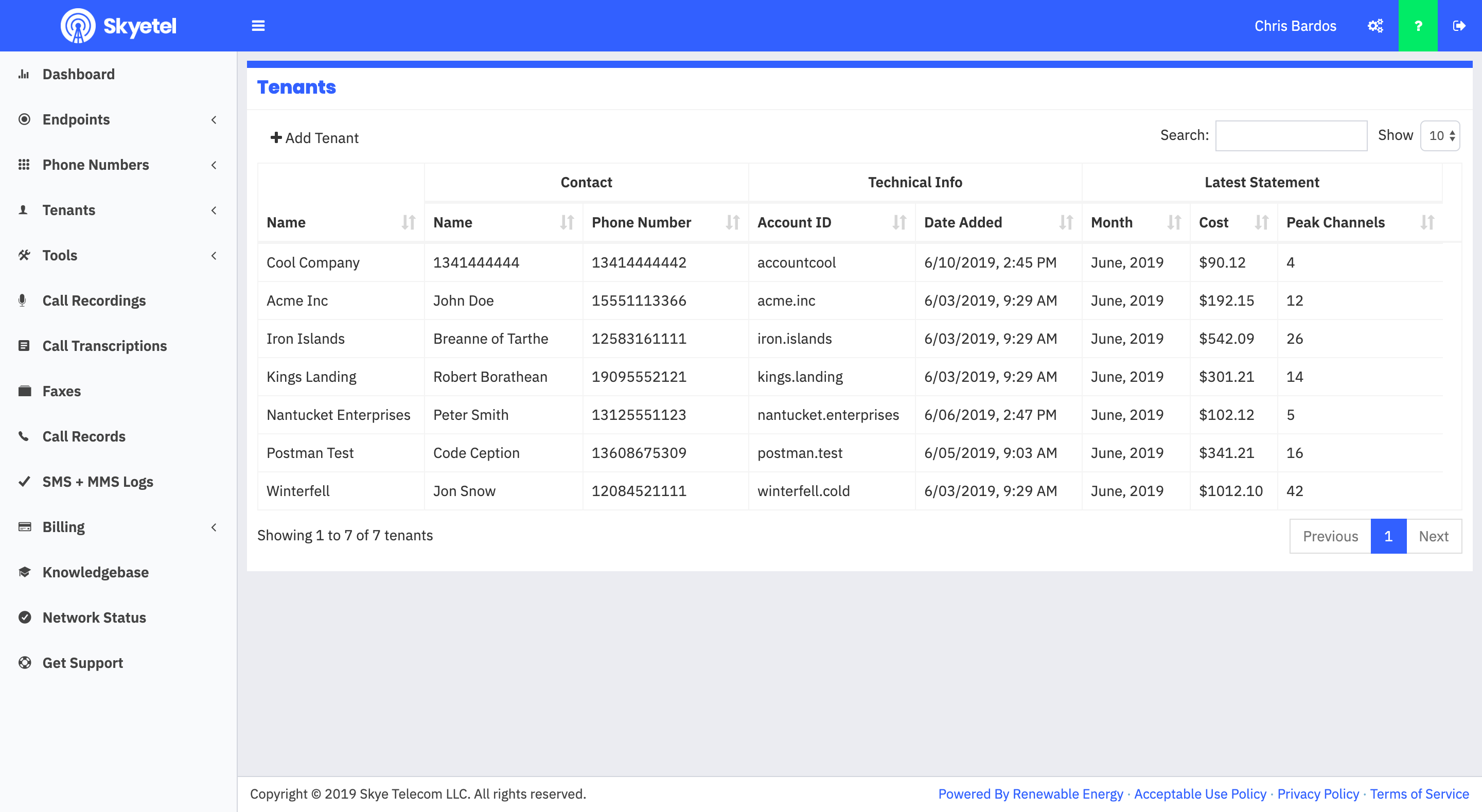 With our Tenant Summaries, you can see what your Tenants cost and how much they use at a glance. Whether you plan on billing them for their usage, or just want to keep track of how much different departments cost, Tenant Summaries makes it crystal clear.
Tenant Statements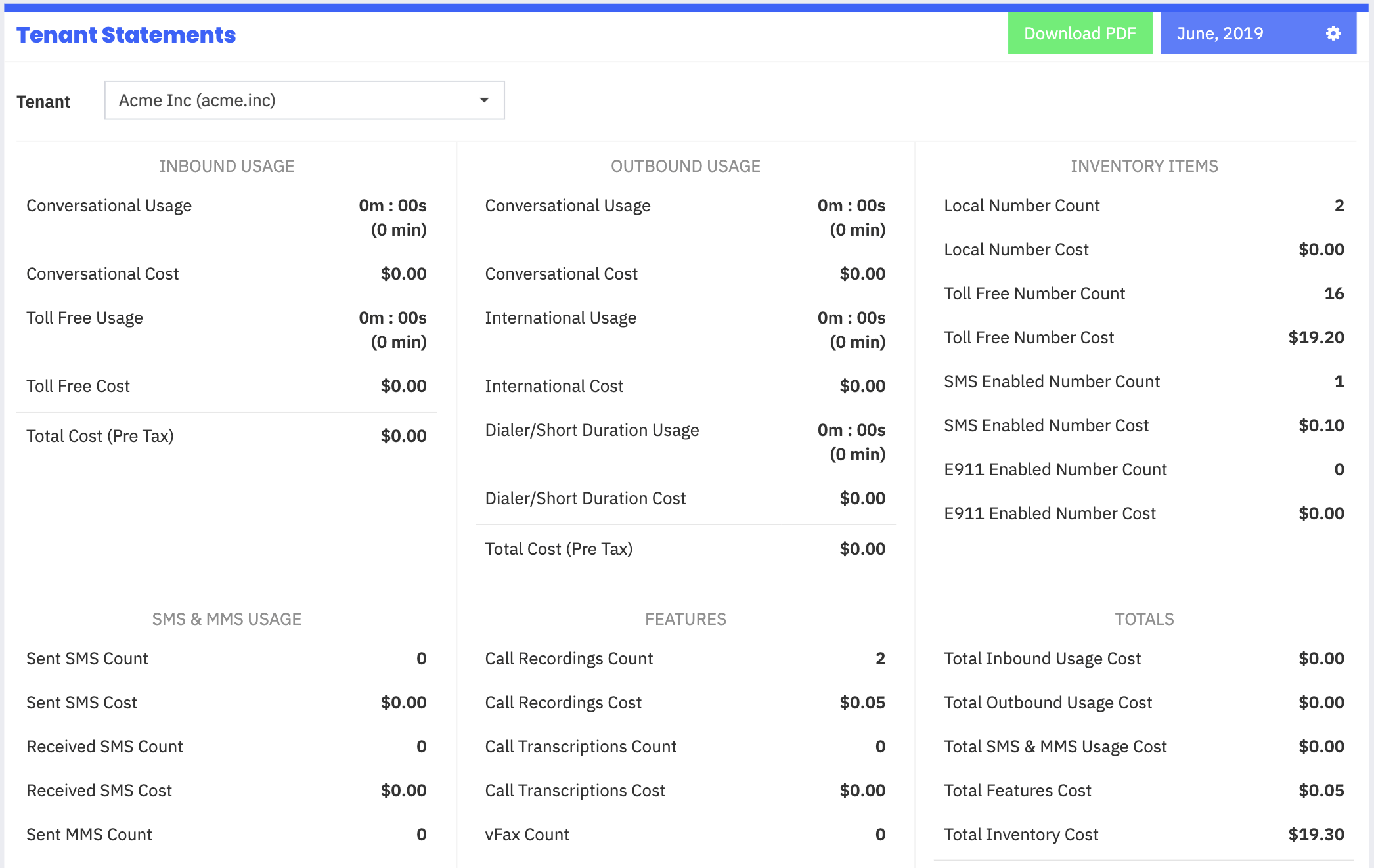 Tenant Statements let you dig deep and see how much of each particular feature your Tenant is using. This information is calculated while we do our end-of-month summaries using the same data; so its super accurate 🙂
We have much more coming…
… seriously. Stay tuned.
But for now – read all about Tenants in our Knowledge base