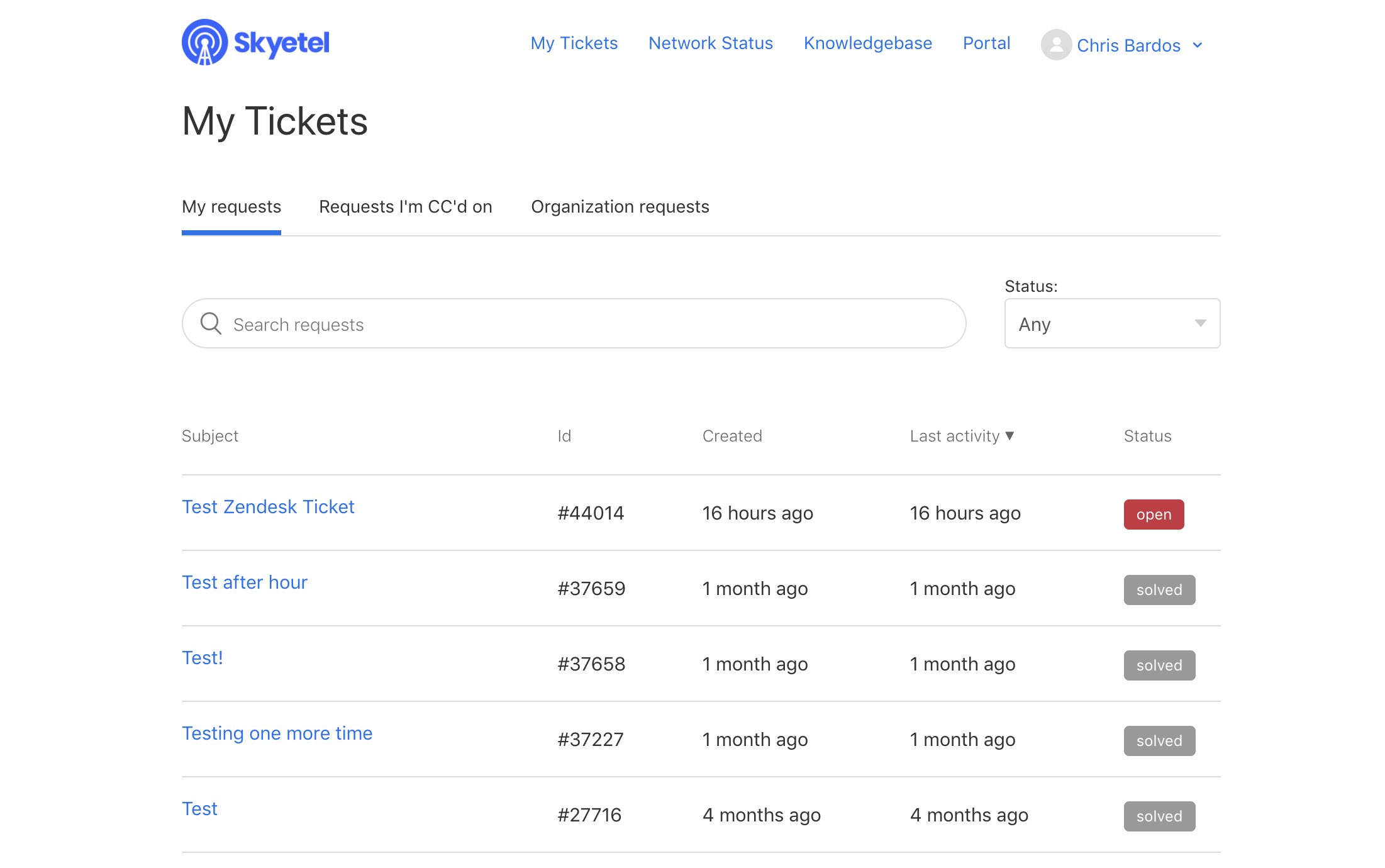 Finally! Now you can view your ticket history and Port Ins!
Aside from the neat-o features our network supports, many of our customers really wanted the ability to see all of their port requests and support tickets in one view so they can keep track of them. This is especially important for our customers who have multiple employee accounts for their Skyetel service and are struggling to keep track of everything.
So today, we have finalized the ability for you to sing into our Zendesk Portal using your Skyetel credentials in order get an overview of all of your correspondences with us.
You can now…
See Your Support Requests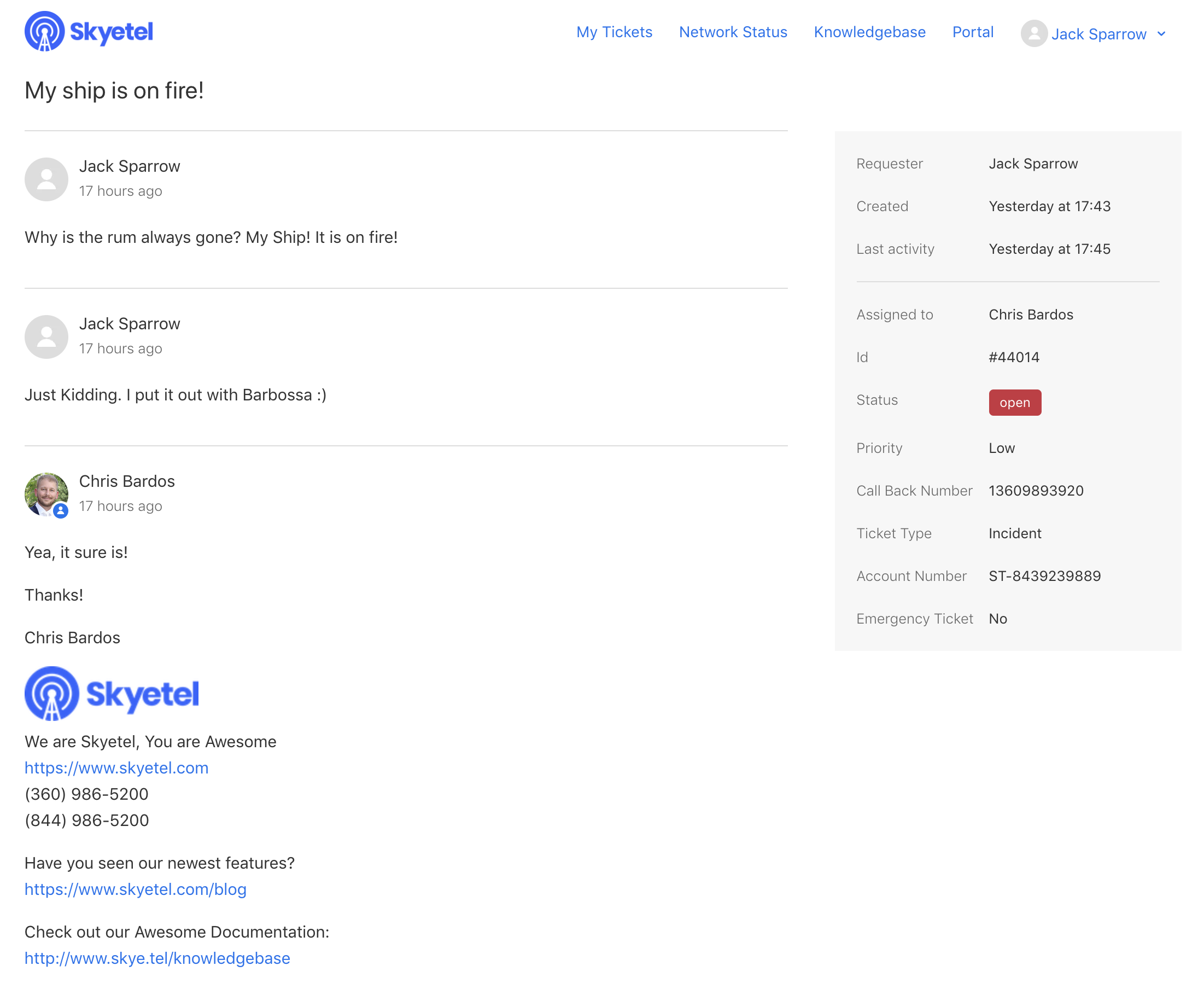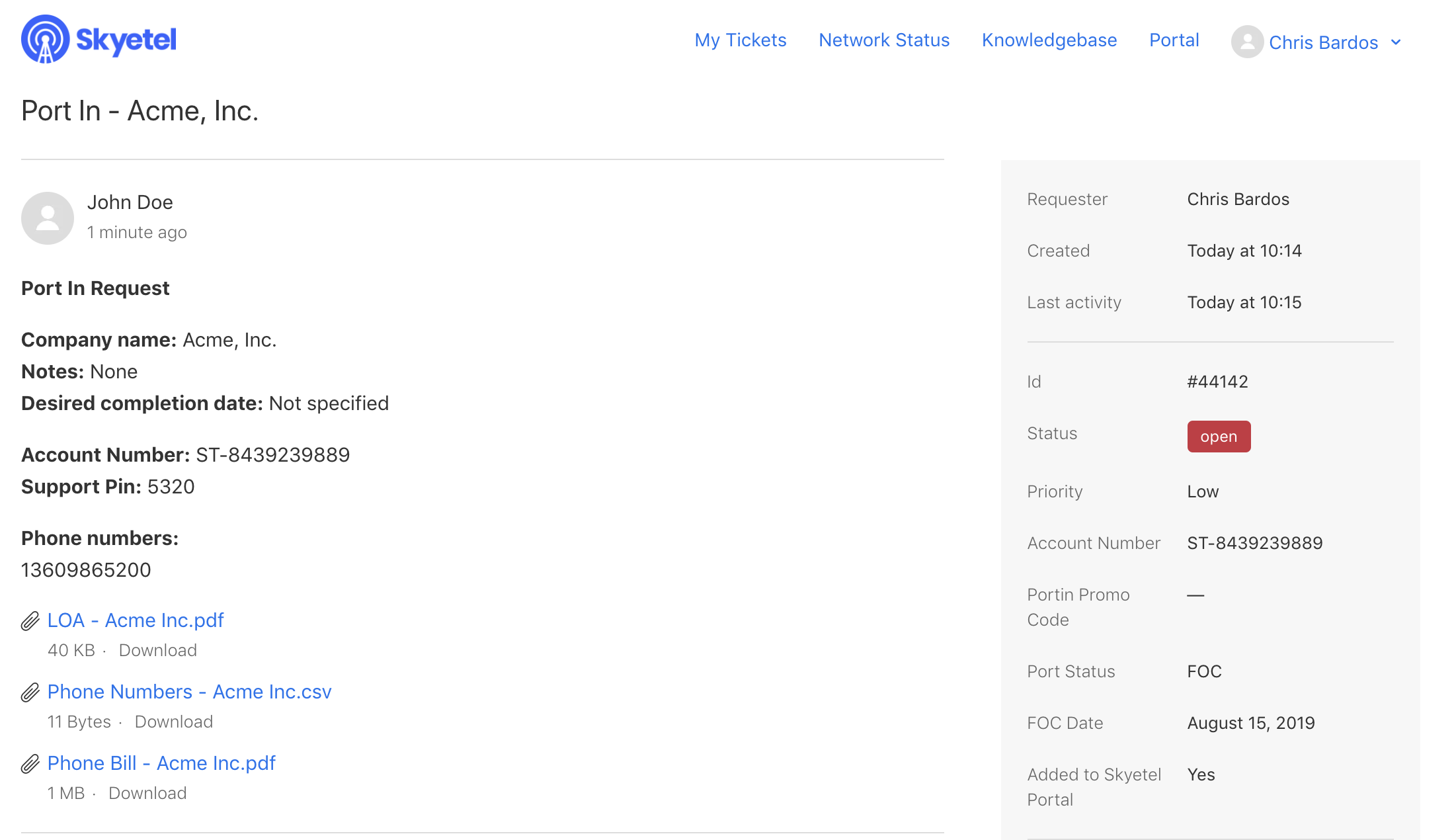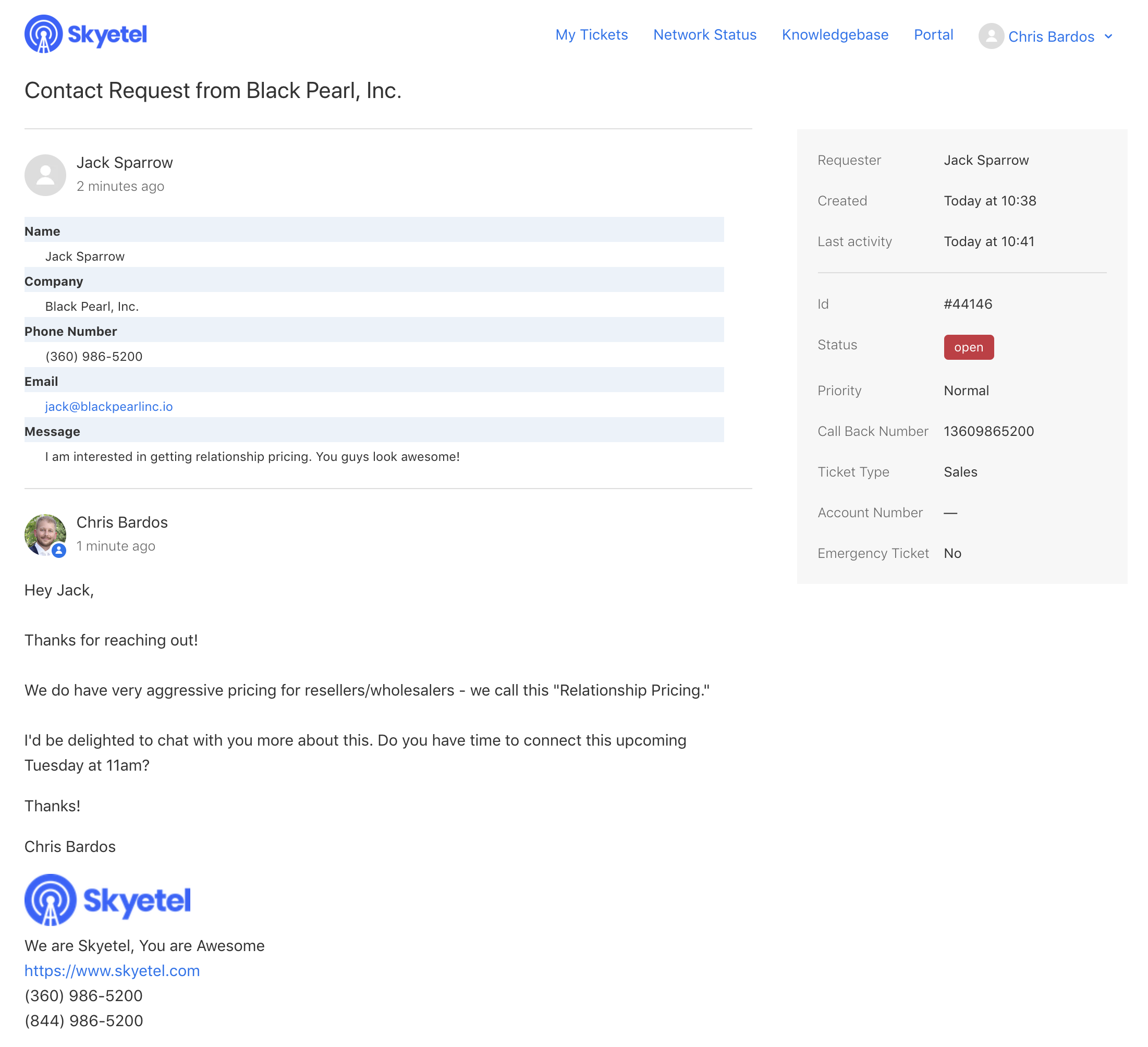 We are very excited to continue to provide our hallmark customer service, and now, save you from pulling your hair out :). You can read more about our Skyetel Support portal and Skyetel Support Policies here